Who are these groups? See map below for the name they use in YOUR MN Community. They were designed, per MN statute, to assist the Met Council with their goals of exporting Twin City liberal values to the whole state. They call it, URBAN TO RURAL or THRIVING BY DESIGN, fully backed by Gov Walz and his cronies. See BOTH maps below :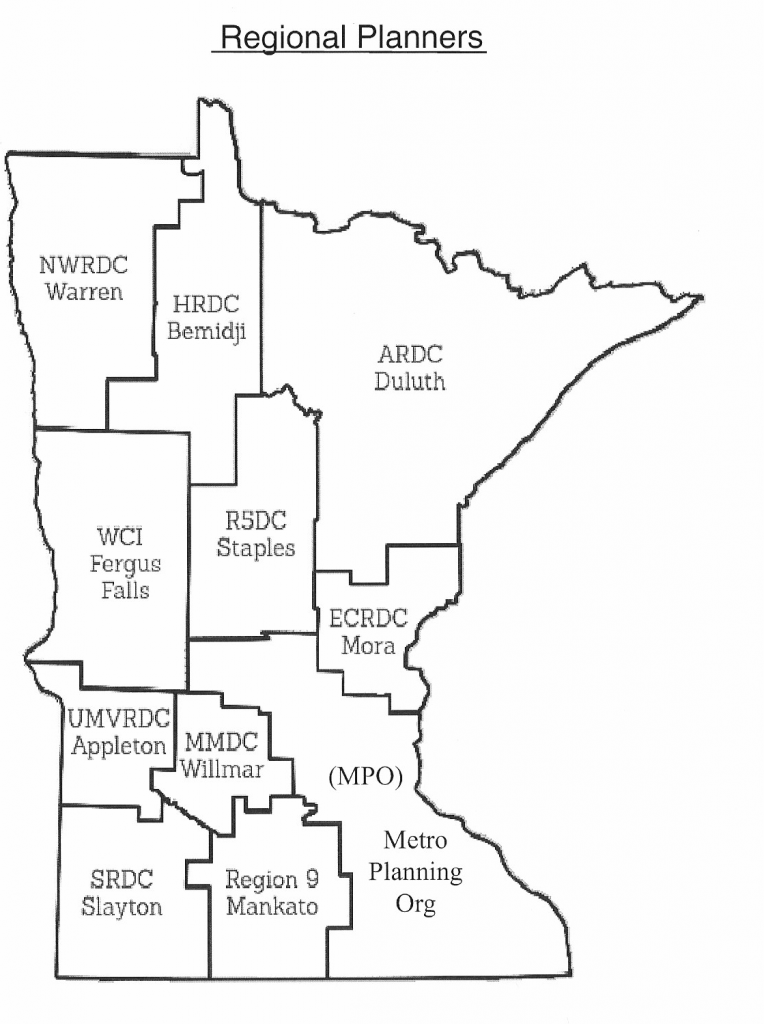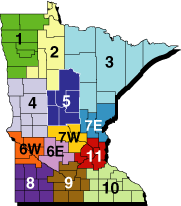 THESE FOLKS WRITE OR OUTSOURCE THE PLANNING DOCUMENTS FOR YOUR COUNTY AND CITY. PLEASE VIEW THIS IMPORTANT EXPOSE' BELOW :

<https://saveyourcities.com/wp-content/uploads/2023/11/Comp-Plans.pdf>
ORIGINS OF MN PLANNING GROUPS AND OTHERS :
Originally the Met Council was designed to exist in every state to facilitate Transportation funds from the FEDS, to bypass the Legislature and be Bi- Partisan. As you know, it never happened that way especially in MN. Jeff Johnson, candidate for MN Gov in 2014, explained that the MN Met Council has far more power and has done far more damage than their similar sister organizations in the rest of the US.
To streamline the process, the Feds requested that there should be smaller versions of the Met, throughout the state. The state was divided up into 10 REGIONS as you see on the map. Two areas of the state refused to allow a Federally connected agency to exist there. One was Fergus Falls but this was quickly overridden by the Feds who set up WCI there. WEST CENTRAL INITIATIVE. If you go their website and look under the drop-down menu ABOUT, look down to the center of the page where they state that they are following the 17 SUSTAINABLE GOALS OF THE UN.
The 10 groups that you will find on the map are called PLANNING ORGANIZATIONS, and another for SERVICE COOPS (Sourcewell)
Side note – In the first part of my narrative I described SOURCEWELL and the other SERVICE COOPS. At the time they were formed, it was to assist these PLANNING ORGs that I am describing. In nearly everything you see in your community, including schools, these 2 groups partner together for nearly everything even though it was the COOPS who were given control over your EDUCATION PROGRAMS in MN. I mentioned this elsewhere, but they also partner with National League of Cities in City Gov. Throughout the state, they partner with many Left leaning FOUNDATIONS to achieve their goals, hence, all the "free" flowing money for GRANTS.
Back to our PLANNINGS ORGs. As I mentioned above, the Regional Group WCI, fully admits to basing their PLANNING on the SUSTAINABLE GOALS OF THE UN. This should not surprise anyone who has been watching national and local news for the last couple years. Replacing Police with INTERNATIONAL POLICE is an ongoing theme of those 17 GOALS. In Fergus, they have repeatedly offered in the local newspapers to come in and help us with the mess they have created in our Cities (Met Council and MN City Council, Walz etc.) If you listen to Twin Cities news, you will often hear them mention that International Police keep trying to offer assistance in training Cities for unrest etc. Of course, in their scenarios, American Police are always wrong.
I used the POLICE example because many may not have heard this before but in fact, ALL the crazy EQUITY, ANTI WHITE culture, pro SEXUAL PROMISCUITY etc., comes from those 17 SUSTAINABLE GOALS if you read far enough. By the way, the oddball language like INCUSIVENESS or SYSTEMIC RASCISM, that is found in these GOALS, is also found throughout the websites and Planning Documents of the 3 organizations I have been discussing. Sourcewell (Service Coops), Regional Planners and League of Cities. In fact, their planning documents use the same wording and COMMUNITY DESIGN as is found throughout the WESTERN WORLD. Google Comprehensive Plan for London or Paris or Dubai and they are very similar. THEY WILL TELL YOU THAT YOUR PLAN WAS DESIGNED JUST FOR YOUR CITY.
Returning to REGIONAL PLANNING. The plan is to bypass all your elected officials with their PLANS. Notice the prevalence of the word REGIONAL in so much these days? CLINICS, LIBRARIES, TRAILS, PARKS etc. It is very easy to bypass our elected officials because they love all the "free" money given to them. I ALREADY EXPLAINED THE GRANT FRAUD IN THE SOURCEWELL PIECE.
REGIONAL PLANNERS also have some very bad partners nationally.
1) AMERICAN PLANNING ASSOCIATION – (Their website used to have a huge BLACK LIVES MATTER BANNER and you can still find that thinking if you dig a bit.
In 2005, this group partnered with NATIONAL LEAGUE OF CITIES to convince the dim-witted Supreme Court, to allow Municipalities to use EMINENT DOMAIN whenever they could prove it would benefit the Community financially. In 46 states, incl MN, immediately PUBLICLY announced that they would block it in their states because they saw the obvious potential misuse, loss of PROPERTY RIGHTS and outright LAND GRAB. (MORE ON THIS SUBJECT IN A MINUTE)
2) PLANNERS NETWORK – Outright admits on their website that they believe that PRIVATE ENTERPRISE is a failure and so it must be replaced with the SUSTAINABLE MODEL offered by the UN. Their website used to include names of their members in local communities. After we exposed one in our community, Little Falls, that list mysteriously vanished from their website.
BACK TO EMINENT DOMAIN
Now it is the Law of the Land in most states. One of their favorite uses is TRAILS as that is a favorite of the 17 GOALS, to end PRIVATE TRANSPORTAION. Trails are fine and I use them, but the Planners have gone so far as to attempt to carve up entire cities to do this. For proof you must look no farther than the original COMPREHENSIVE PLAN for Little Falls, MN which was scrapped after we exposed it. It would have created a PARK in every neighborhood and TRAILS from every Park to each of the 6 schools in that City. Imagine the traffic flow and loss of property. You see, a little-known fact is that every TRAIL requires a BUFFER ZONE strip on either side to protect the trail. Over time, these ZONES are expanded and can be indefinitely over time.
Did you ever wonder why a few years back, the Environmental Groups lobbied Congress to drop most of the PROTECTED status on some Wildlife Species. What you may not know is that they replaced that list with thousands of PLANT species. In places like the Rocky Mountain West and Appalachian Trail, these new Protected Plant species suddenly began to show up along TRAILS. Then Environmental Groups decided that no traditional industry, such as logging or farming, could be done ANYWHERE NEAR THESE PROTECTED SPECIES. Many landowners' businesses were severely affected by this.
AT THIS POINT I HAD BETTER BACK UP THESE CLAIMS
1) See Tom DeWeese book SUSTAINABLE- Much has been added since the book was published but it's a great primer. Also see his website at.
Home – American Policy Center
2) RANGE MAGAZINE – In business 30+ years and has been keeping track of this ongoing mess. Besides current stories they have great ARCHIVES to see how this developed out WEST.
Home on the RANGE (rangemagazine.com)
3) JOHN BIRCH SOCIETY John Birch Society (jbs.org) MOST appreciation belongs to them. For over 60 years they have attempted to warn us of this planned takeover by the UN. Few believed them including Republicans (Many of whom have helped advance this corrupt system). These other groups above are only possible because of the extensive study done by this group. Read THE NEW AMERICAN MAGAZINE. Everything about the DEEP STATE as well these issues we are discussing will be found in their pages. The New American – That Freedom Shall Not Perish
Though I could fill many pages with info on these REGIONAL PLANNERS, I will now move on to the 3rd Partner LEAGUE OF CITIES and their program called GREEN STEPS. Also, a closer look at COMPREHENSIVE PLANS for your community and Townships. We have written a PLAN you can use to PROTECT your community from this. We will offer it FREE on this website.